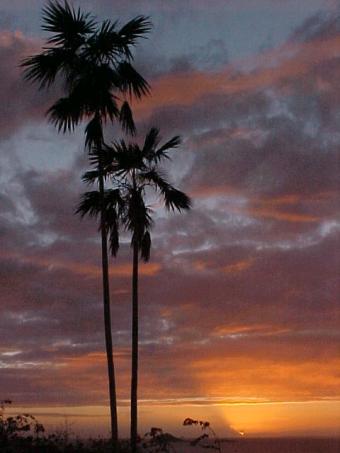 Looking for a quiet Caribbean island to really "get away from it all"? Welcome to Water Island, the 4th U.S. Virgin Island. Water Island is one of the last undeveloped areas of the Caribbean, with scenic views, a practically deserted white sandy beach in a peaceful bay, and great sunsets.
On Water Island, you have the peace and quiet of a semi-private island, all while being only a 10 minute ferry ride from the sights and sounds of St. Thomas. Shop, take a tour of St. Thomas, a day trip to beautiful St. John, or just sit and relax on Water Island's Honeymoon Beach.
Water Island is not for everyone. If you're looking for stores, bars, and nightlife, Water Island is probably not for you. But if you're looking for peace and quiet, you'll love it. It is remote, but that is part of its charm.